3 questions for Markus Hoerburger, Product & Service Manager
Vetter at Pharmapack Europe 2023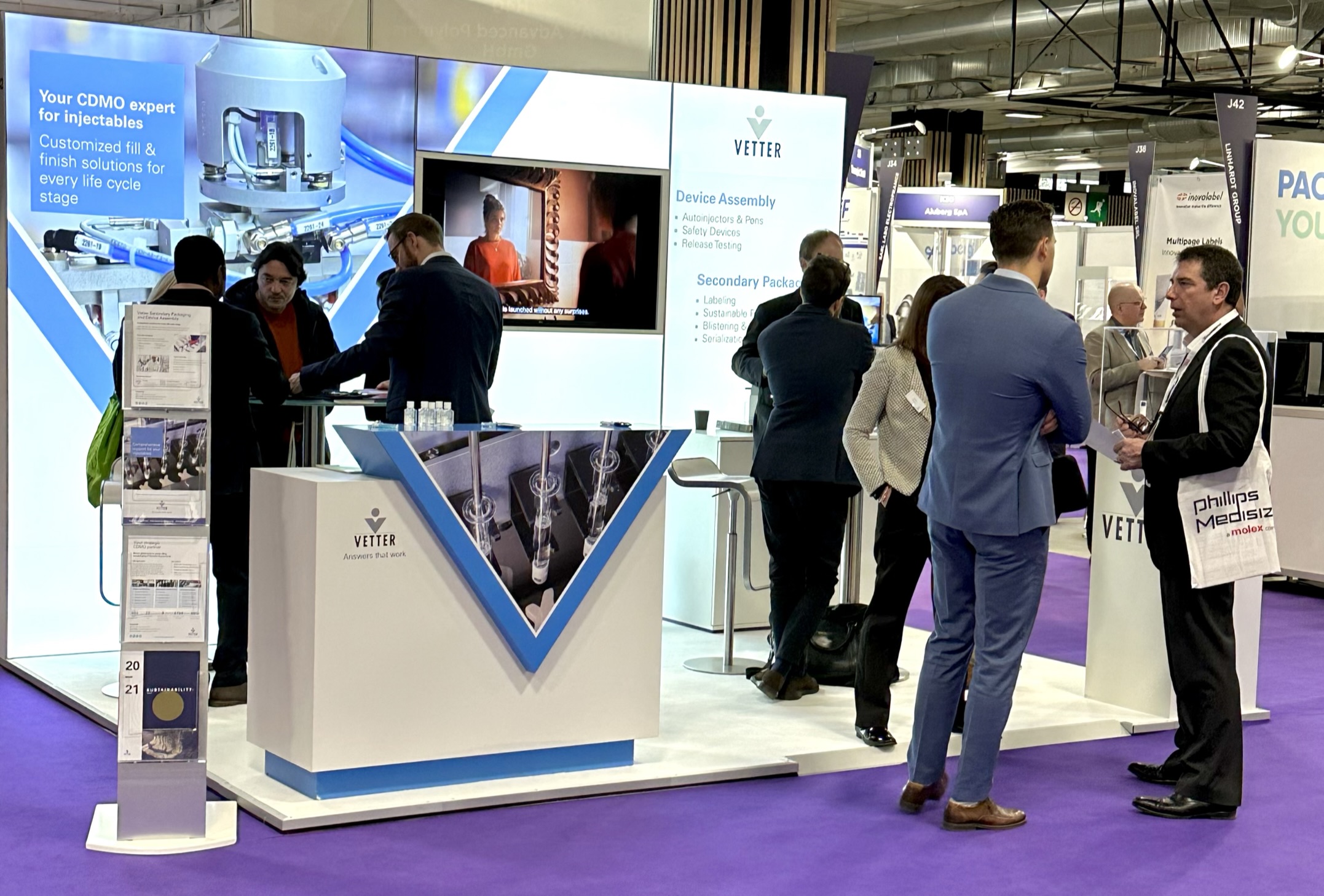 At this year's Pharmapack in Paris, Product and Service Manager Secondary Packaging Markus Hoerburger had the chance to put his finger on the industry's packaging pulse. We asked him to share his top takeaways from the event:
What was it like to be back in-person at Pharmapack, without last year's major restrictions?
Coming out of the pandemic, it was great to attend in person and see so many others who are coming back to major industry events like Pharmapack. I had the opportunity to connect and network with so many industry peers and customers, and explore the exhibition that showcased a wide range of innovative drug delivery products and packaging solutions.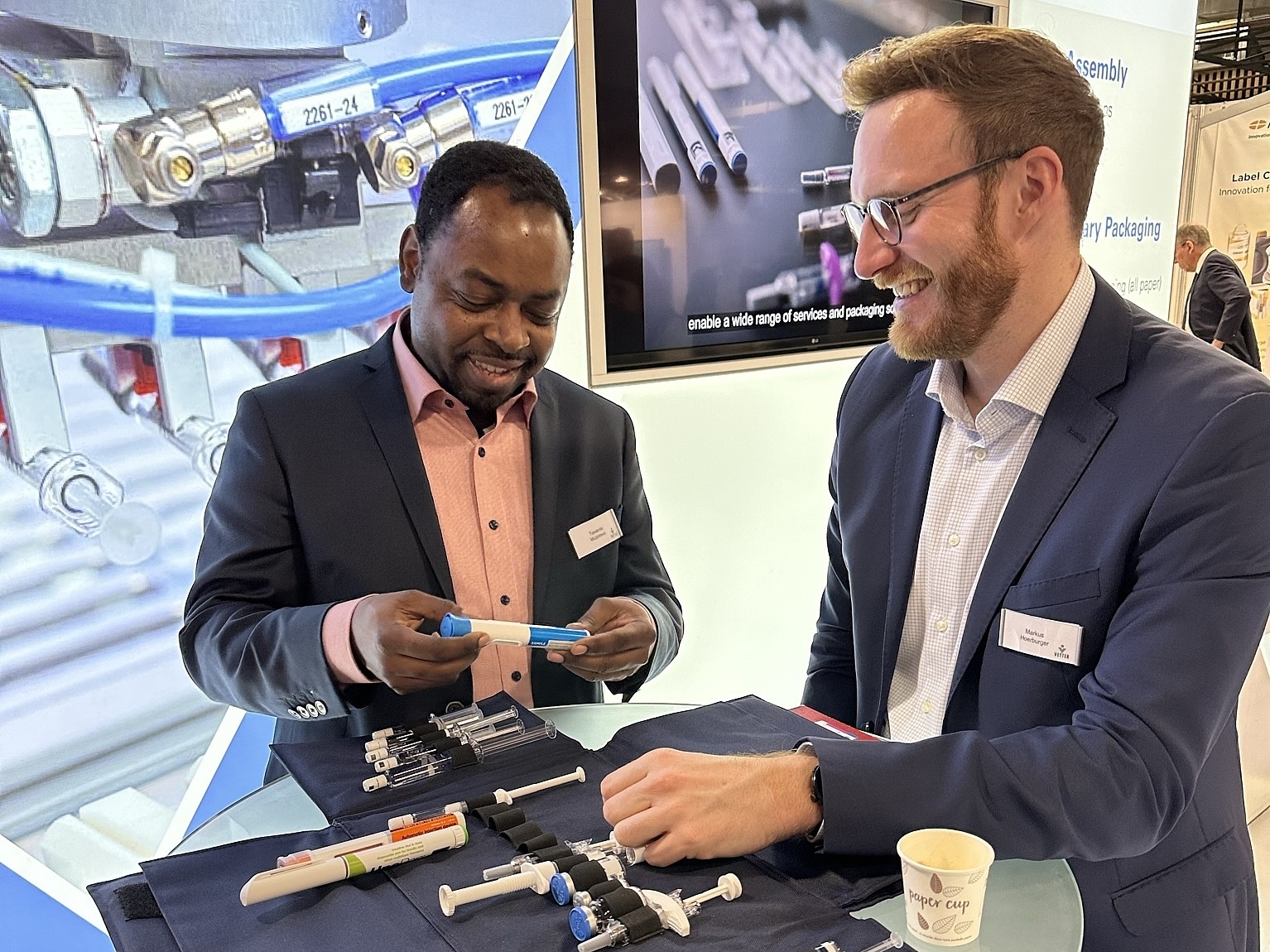 What were this year's big discussion topics about the future of pharma packaging?
There were three big themes I would emphasize:
1. Sustainability
The pharmaceutical industry is now fully aware of the need for a smarter, more ecologically responsible supply chain. There's increased focus on recyclable and biodegradable packaging materials, lifecycle analyses, and carbon-footprint reduction. Of course, the challenge is now to balance this demand for improved sustainability with topics such as technical feasibility and regulatory and safety compliance.
2. Digitization
New interactive solution technologies like connected devices or smart packaging are designed to bring a new level of digital visibility to each injection. This makes it easier for patients to manage personalized dosing, adhere to their care plan, and enhance their overall injection experience.
3. Self-injection devices
The market is incredibly hungry for patient-centric products that not only deliver therapeutic benefits, but that are also designed for ease-of-use, safety, convenience, and adherence. Traditional injection devices, like standard syringes, are increasingly being replaced either by more technologically advanced pen systems and autoinjectors or by emerging on-body-injectors.
What impact is COVID-19 continuing to have on the packaging sector?
The trend toward self-administration has been further accelerated by COVID-19, as patients continue to demand the convenience and ease of at-home self-injection. That trend is driving massive growth in autoinjectors. Smart, patient-friendly platforms for volumes up to 2.25mL are already well-established in the market.
At the same time, injection volumes are continually increasing, so I expect we'll soon see injector platforms optimized for even more than 2.25 mL. In fact, many companies at Pharmapack showcased autoinjectors up to 5mL, as well as on-body injectors from 5mL up to 20mL. All these developments point to one thing: increasing focus on delivering self-injection experiences that are easy, comfortable, and intuitive for patients.
It was great to attend in person and see so many others who are coming back to major industry events like Pharmapack.
Markus Hoerburger, Product and Service Manager